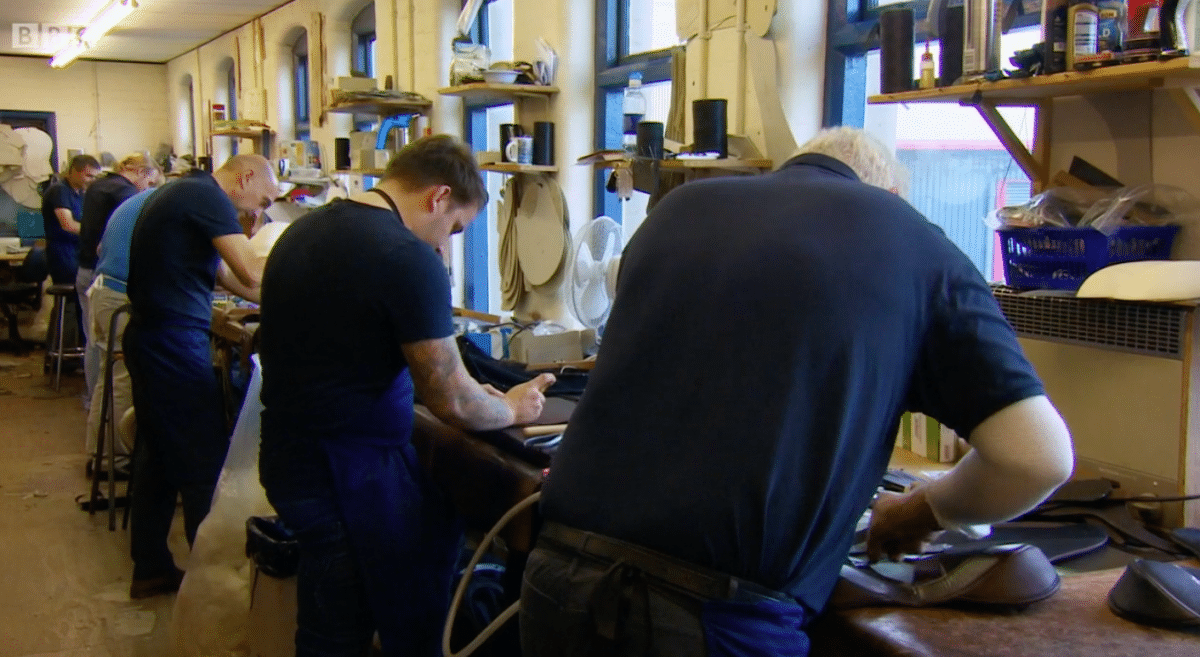 Walsall saddlery appears on BBC
Posted on Dec 06, 2019
This week we were very proud to be featured on BBC's Flog It. The saddlery was included in a feature about the horses of World War 1 and the impact that had on the leather and saddlery industry in Walsall in the West Midlands.
During the 1st World War around half a million horses were used to transport soldiers, goods and ammunition to the frontline across battlefields.
In the early 1900's saddleries in Walsall, the heart of the leather industry, were commissioned by the War Office to make hundreds of thousands of saddles for the war.
At the time, Walsall had over 150 saddleries and around 10,000 workers in the saddle industry. During the war, one company alone made 100,000 military saddles. The saddle industry is still thriving in the town with around 40 saddleries exporting all over the world.
During the visit Chris Martin, Flog It presenter, discussed with Garry Baines one of the saddlery directors the science and exacting standards of measuring a horse to make a bespoke saddle.
Garry told Chris, "During the war a horse wouldn't have got this attention, it would have had a saddle thrown on it. A one size fits all approach."
Watch the episode here to see our artisan saddle makers crafting beautiful saddles using traditional hand-made saddles at their benches.
https://www.facebook.com/frankbainessaddlery/