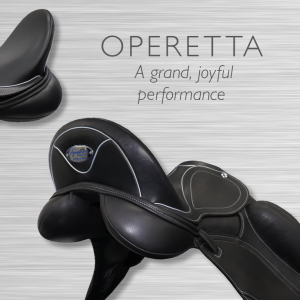 Saddle scoops three prestigious Awards
Posted on Feb 06, 2020
2020 is turning out to be an award winning year for us here at Frank Baines Saddlery. This week we won three prestigious awards for our newly newly launched Operetta saddle, in the Society of Master Saddlers 2020 National Competition. The competition sees the world of saddlers and artisan craftspeople gather to celebrate the history, heritage and innovative developments in the industry.
The saddlery proudly won The Bruce Emtage Memorial Plate for Best Overall Entry out of 130 total entries, The English Astride Saddle Award, and the Neil McCarraher Trophy for Most Attractive and Commercially Viable Saddle.
The Awards took place at Saddlers Hall London on February 3rd 2020 and the awards were presented by Princess Anne, Yeoman and Perpetual Master of Worshipful Company of Saddlers.
We are honoured to win these awards. After launching the Operetta just a few months ago. It has a really versatile fit that suits lots of horses and has quickly gained popularity with riders across the world for its striking shape and sharp design.
Click here to see more about the Operetta.