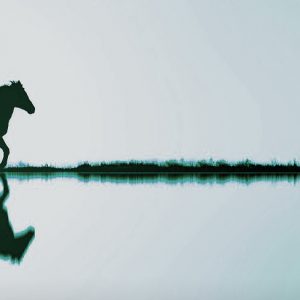 World Mental Health Day
Posted on Oct 10, 2019
Today is World Mental Health Day and we are rejoicing the benefits of horse riding. We already know the amazing health benefits horse riding brings for your physical health but it's also a fantastic way to boost your self-esteem and confidence.
Many studies have shown that having a close relationship with animals can reduce problems like stress and anxiety. In addition, having the focus of perfecting the way you ride and trot with your horse can create opportunities to take your mind off every day niggles, which in turn boosts your confidence. With the additional positive effects of exercising to boost sleep quality  you will feel sharper all day.
Paige, 15 who has been a horse rider since she was a small girl told us: "Horse riding is so good for me. Not only does the exercise I am doing make me feel better physically, but I think taking responsibility for my horse and knowing Hazel relies on me is good for my mental well-being. My relationship with her boosts my wellbeing significantly."
So, there you have it. There are so many reasons to ride. Make sure you get out there today !
Ensuring your horses' comfort and welfare is our ultimate goal and at the heart of every saddle we make. At Frank Baines we focus on fit. Our made-to-measure saddles are hand-crafted using traditional methods to ensure you get the finest saddle. We focus on balance, stability, comfort and performance, facilitating a close partnership crucial to you and your horse, giving you high performance and hours of happy riding.
For more information on our saddles visit www.frankbaines.com