2020 – Innovating times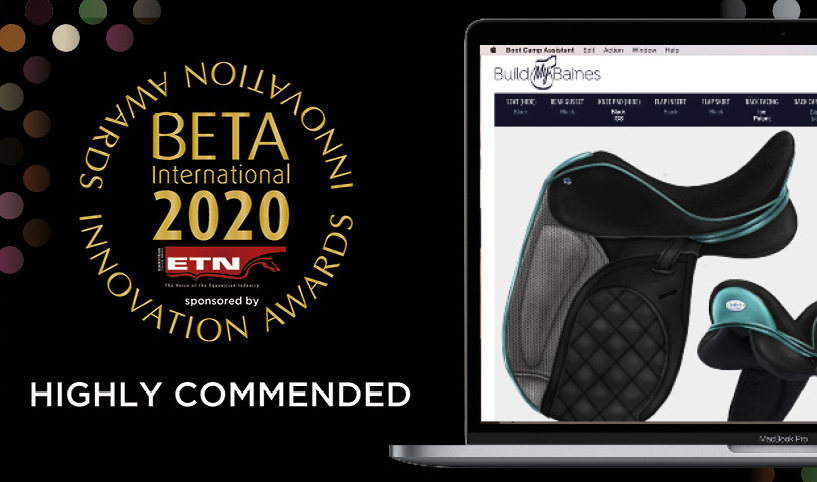 2020 gets off to a flying start when our digital saddle configurator Build My Baines, wins the Highly Commended Award in the Technology category at BETA International 2020. It allows riders to design their dream saddle on screen by choosing colours, leathers  and crystals. It takes the guesswork out of choosing custom parts for the rider. The configurator was the first of its kind to hit the market.
Like the rest of the world, as COVID 19 hit the the UK we were forced to lay down our tools for a few months.