1991 – People are the future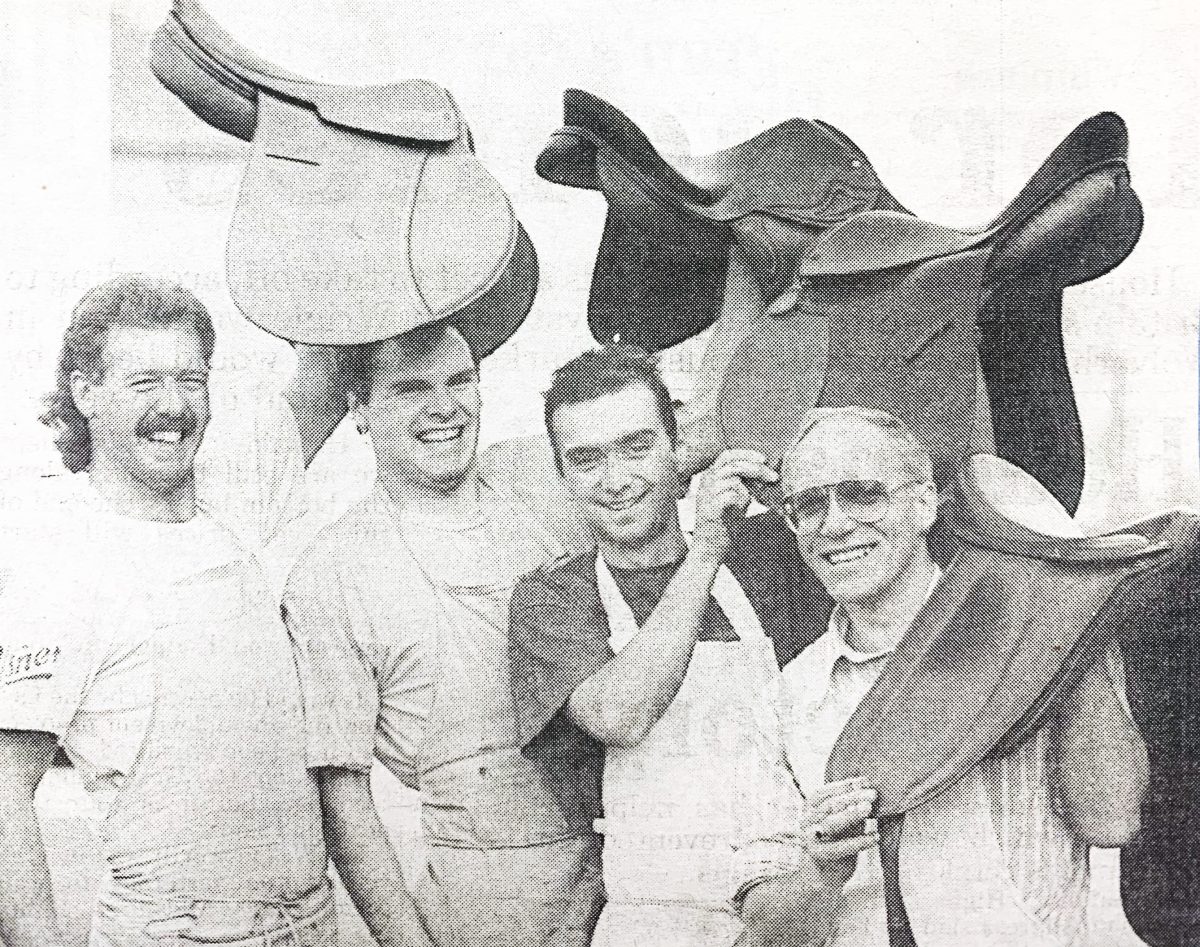 Due to the increased demand for his saddles Frank needed to grow his workforce again. However, there was a shortage of skilled workers, so Frank decided to set up a training scheme so that his new work force could gain the necessary skills by taking the national Skill Assessment and Qualification Scheme for Saddlers. The company went on to be awarded the first National Training Award – for its investment in training staff and commitment to workforce development . The award itself was presented by HRH The Prince of Wales and the company was honoured to receive letters from the then Prime Minister, John Mayor and HRH Prince Charles, both of whom acknowledged the importance of developing a strong workforce to secure the future of the company and the country as a whole.  In 1992, Frank also became Liveryman of the of the Worshipful Company of the Saddlemakers of the City of London.
In 1993 Frank, Keith and Simon won 5 awards at the Society of Master Saddlers Saddle Competition and a further 5 awards in 1995.