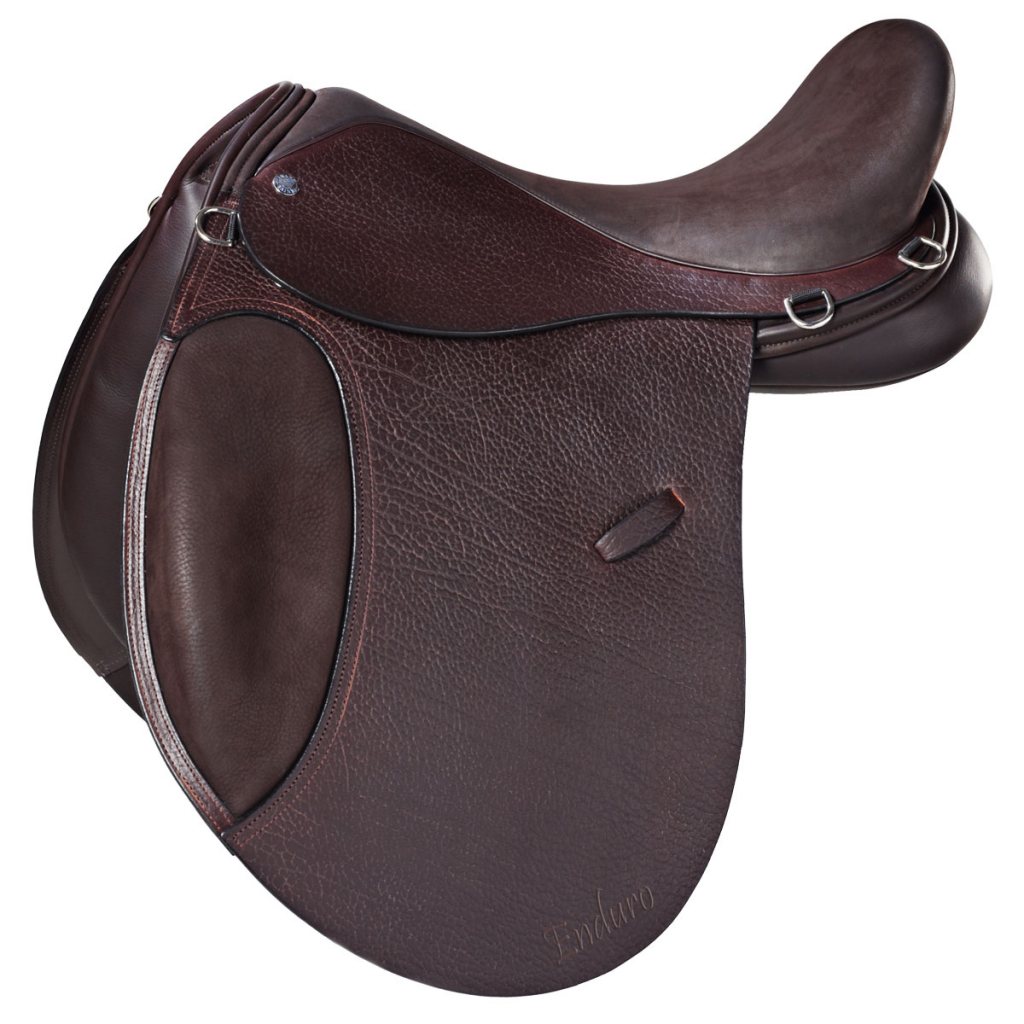 Enduro
The Enduro model provides excellent comfort for both horse and rider.
The specially designed tree is made with an open head and narrow waist and designed with broader panels to help distribute the rider's weight evenly.
With excellent bearing surface plus a close contact feel and combined with soft wool flocking, this model provides superb comfort for the horse and rider.
A cut back head prevents impact on the wither and a wider than usual gullet increases air flow, reducing fatigue and overheating. The deep comfortable soft seat, together with the extended flaps, allow you to ride long and balanced even over the toughest terrain.
Endurance and Competitive riders will recognise this saddle as having all the required features.