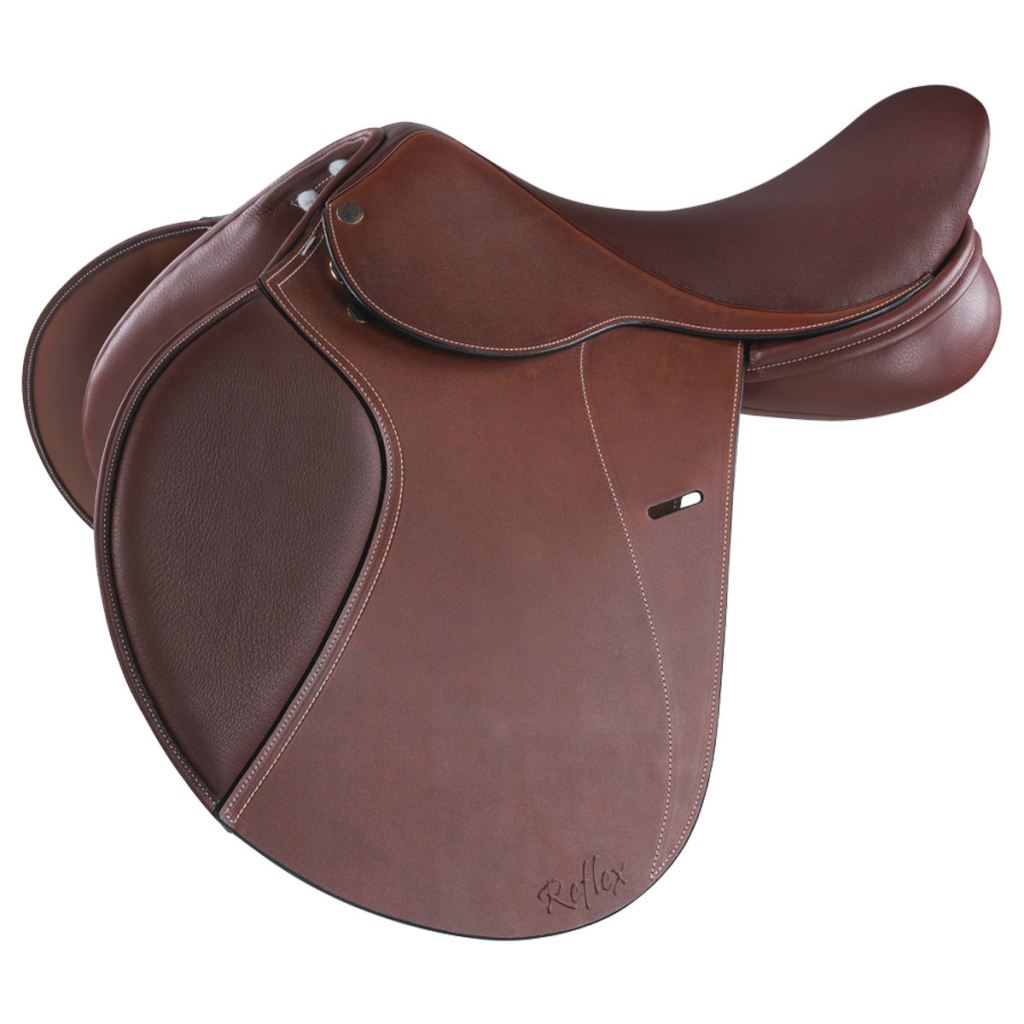 Reflex
React intuitively
The Reflex is designed to meet the exacting demands of Show Jumpers and Event riders alike.
The tree design is fairly deep, giving the rider security and supreme seat comfort. The panel is formed to suit a horse that has more contours and shape to their back, resulting in a saddle that is as comfortable for the horse as it is for the rider. Available in two seat widths and with either a wool flocked or pre-moulded foam panel.
Customisable velcro blocks also enable the rider to alter their position and size of the block required ensuring a unique fit.
Every Reflex comes with an embroidered fleece cover, saddle pad & a pot of Frank Baines Leather Balsam saddle food.
The Reflex; As intuitive and unique as each rider and their horse.