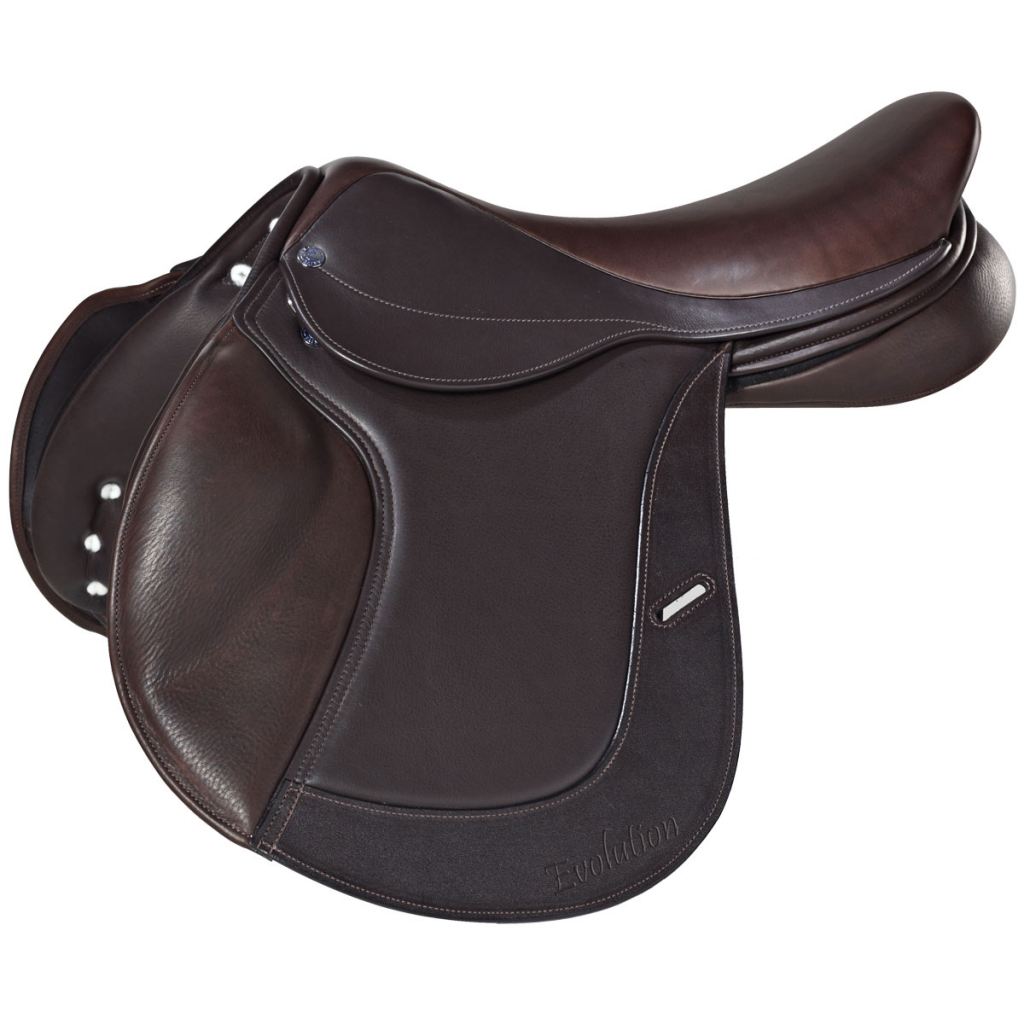 Evolution
A beautifully fashioned Jumping Saddle made with a calf skin covered flap and skirt.
The knee pad is moulded around the knee block to give instant shape and support to the rider's leg.
A narrow waisted, wide seated tree, enables the rider to maintain perfect balance and control of the horse throughout.
The shape of the tree suits a horse that has a flatter back and thus has a more complimentary open seat for the rider, allowing you to move position within the seat.
A wide bearing surface in the wool flocked panel allows for even weight distribution and a generous gullet minimises pressure on the horse's spine.
For a deeper seat and shape to the panel, we also offer the Edessa which has the same visual appearance.