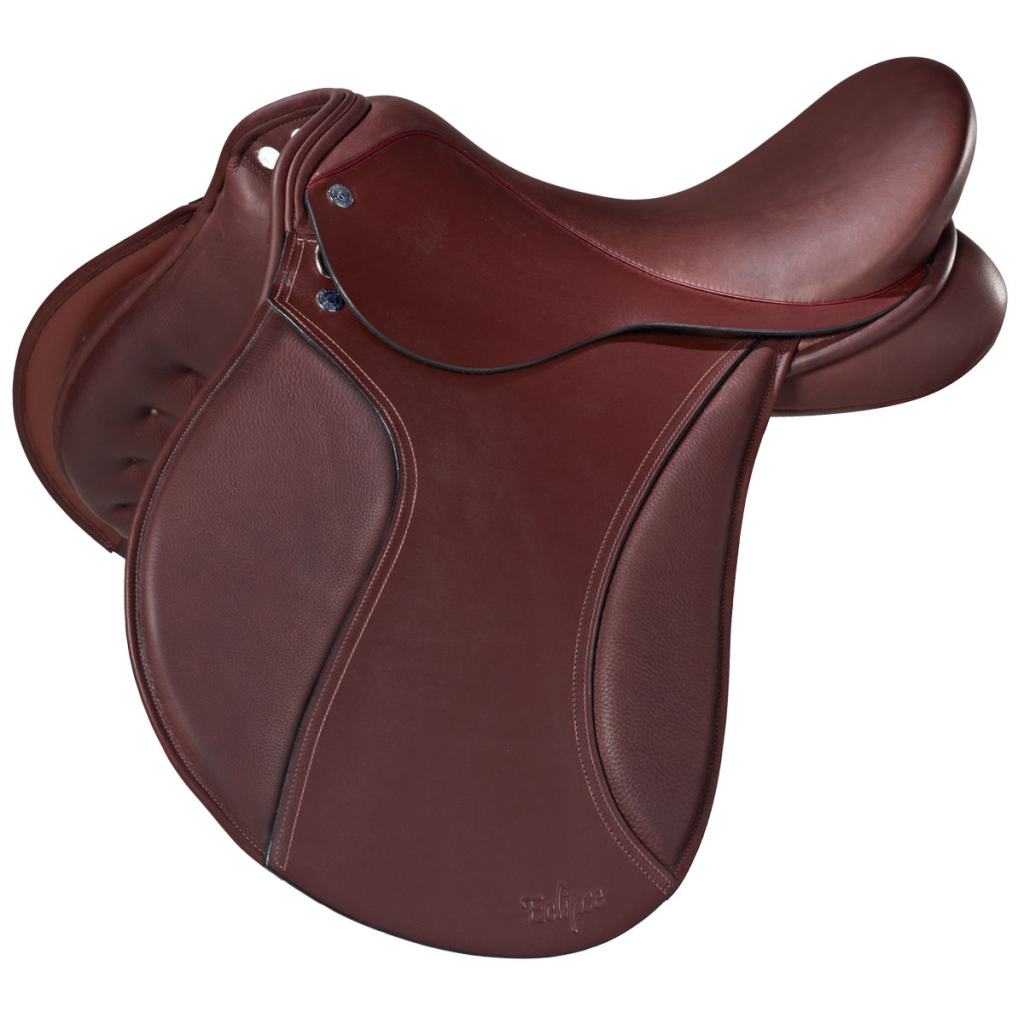 Eclipse
The Eclipse is based on an Award winning entry in the Saddle of the Year competition.
While no one saddle is going to be perfect for everything, the Eclipse GP has been designed to provide the rider with a saddle well suited to many different equestrian activities.
A newly designed flap enables the pad to mould around the knee block providing added comfort and stability.
This model is available on two different styles of tree: one to cater for the more Thoroughbred fitting up to a Wide fit and the other suitable for the extremely wide fitting horses up to our 8W fitting.